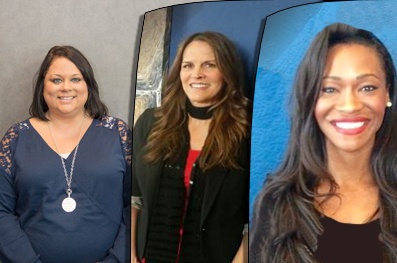 I am excited to announce three changes to our Kentucky and Ohio property management teams. Jessica Armstrong has moved to our new lease up, Springs at Liberty Township, near Cincinnati, Ohio. Jessica has been with Continental for 5 years. She started at Springs at Live Oak in the San Antonio area, then moved her family to West Des Moines, Iowa to finish up the lease up of Springs at Jordan Creek. In December 2013 she moved to Lexington, Kentucky to start up Springs at Winchester Road, and achieved stabilization with great success! In November she was honored as Continental Properties' 2015 Rich Bell Award winner, which recognizes the team member who most embodies Continental's core values. Since mid-2015 she has spent time helping at several Springs communities, most frequently at Springs at Fremaux Town Center in Slidell, Louisiana.
With Jessica moving east to Cincinnati, we are pleased to be able to fill the open position from among the team at Springs at Winchester Road. Alysan Niles has been promoted to property manager. Alysan started as our assistant property manager (APM) about a year ago, bringing 15 years of retail, hospitality and multifamily experience with her. She has capably led the Lexington team during Jessica's frequent travels. Her hard work, dedication to learning and commitment to outstanding customer service will serve her well as she officially takes the reins.
With the APM role vacated, we once again tapped internal talent. We knew when we hired her that Naomi Wolfe was going to move up quickly with Continental. Her background in multifamily, customer service focus and overall cheery demeanor immediately made her a great fit on our Winchester Road team. Naomi is currently leading in March Madness, our annual leasing contest. We hope she can keep it up with her new APM responsibilities!
Congratulations, Jessica, Alysan and Naomi on your new roles. We all look forward to seeing you continue to grow!